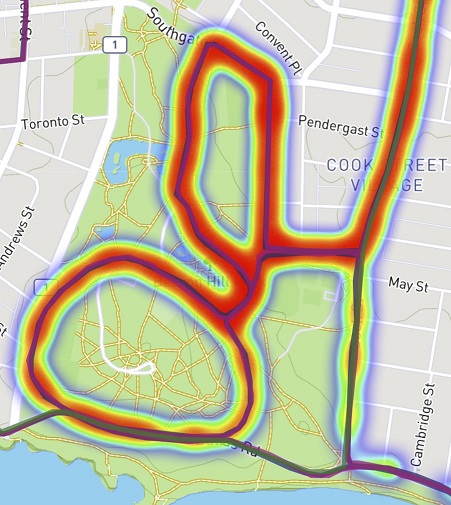 For any race result that has a course map, you can view the flow of the runners along the route. The gun time for each participant is used to calculate his or her average speed/pace. The speed/pace is used to approximate the position of each runner along the route over time. A heatmap is used to visualize where each runner is at any given time.
We also make custom heat flow maps for various races to aid in traffic control, road safety etc. This can be a very useful way to see how many runners are at any given point along the race.
If you would like us to make a custom heat flow map for you, please contact us at info@racestats.org or on Facebook.

Here are a few examples of the custom heat flow maps we've made:
Race results with maps are listed below. Click on a link to view the map and the flow of runners will be visualized along the route.
Is a map missing? You can help by submitting your gpx.